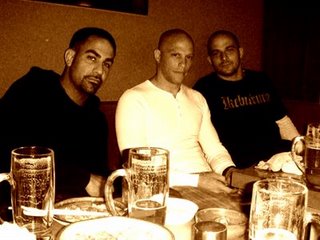 The guys from the hit TV show, "Miami Ink," have stepped away from their Miami Beach shop and are shooting their new TV show, "Worldwide Tribe," - their first stop: Tokyo. Hosts Chris Nunez and Ami James joined myself and tattoo artist Akilla (he took the pic) for Japanese food and drinks in Ikebukuro.
"Worldwide Tribe" revolves around tattooing around the globe — including Nepal, Japan, Polynesia, Thailand, Canada, Israel, Germany and Spain. Tattoo artists Chris Nunez, Ami James and "apprentice" Yoji Harada host.

Source: www.variety.com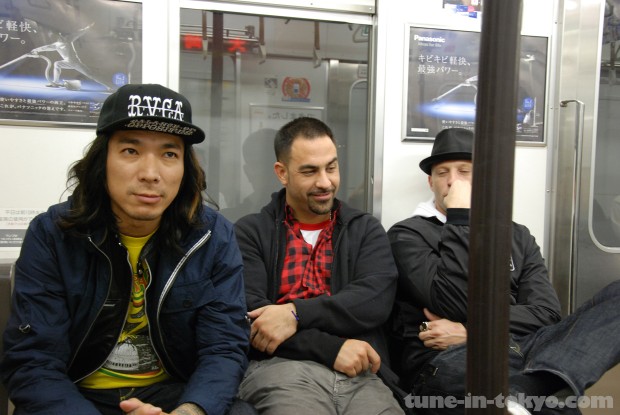 The cast members ride the train on the way back from the M-1 fights on 4/29.

On Sunday we couldn't resist the Karaoke jam during our lunch break! It was a short session but Ami, Yoji and I rocked a couple songs each.

Here's a short clip of Yoji singing an old Japanese love song.