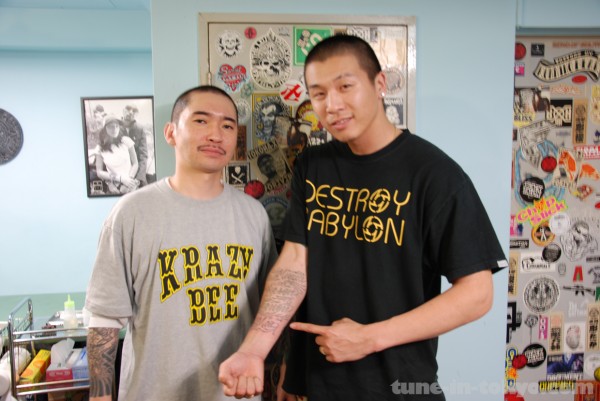 World Class Alpine Skier Akira Sasaki, who represented Japan in the 2002 and 2006 Winter Olympics, stopped by "Tattoo Soul" in Ikebukuro so Akilla could add to the family scroll on his right arm.


His daughter's name "Mia" was tattooed on his wrist. Congratulations to the Sasaki family on the latest addition!
You can check out Akira Sasaki's website here and if you are a skier or snowboarder then make sure you visit the "Emusi Official Website" where you can find goggles, hoodies, t-shirts, sweatpants and other winter sports related gear and fashion (JP only).