Traditional Japanese tattoo artist HoriYamato, A.K.A. Akilla, is a member of the Horitoshi Tattoo Family which is based in Ikebukuro, Japan. He's been doing my sleeve so I've gotten to know him pretty well over the past couple years.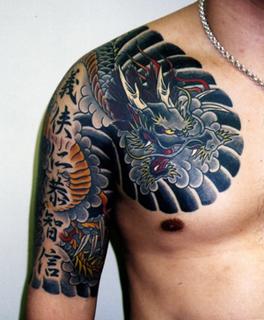 Akilla owns a tattoo studio called "Tattoo Soul" and you can see some of his work on his blog. Check it out because he updates it almost everyday and his work is truly some of the best on the planet. Below is a feed of his most recent postings:
After meeting Horiyamato I learned that we have some mutual friends who are also well known tattoo artists - Ami James, Chris Garver and Yoji Harada from the hit reality show Miami Ink. The guys were recently in Japan shooting their new show, "WorldWide Tribe," and they stopped by Ikebukuro to pay the Horitoshi Family a visit.
Before finding his passion for tattoo Horiyamato used to write for Warp Magazine and he also DJ'd the Tokyo nightclub circuit. Now he's very serious about tattooing but he still finds the time to have fun with his artistic skills. Akilla paints and he also designs for his friends' clothing lines like Manji Line and Bounty Hunter. He recently designed an official WWE t-shirt for Rey Mysterio… and more recently he designed the ski suit for Olympic Alpine Skier Akira Sasaki.
If you're planning on coming to Japan then feel free to send him an email. He speaks English and welcomes foreigners to his shop (by appointment only).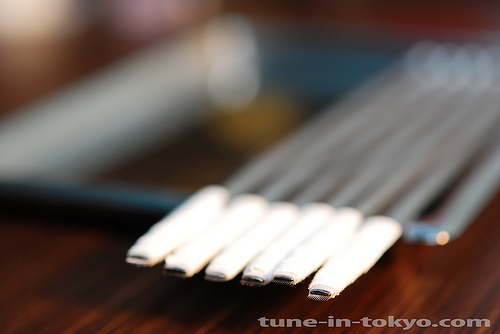 Traditional Japanese tattooing or "tebori" involves handpoking the ink under the skin using these tools which HoriYamato makes by hand.
Check out a tebori video taken at HoriYamato's shop while he was tattooing a famous Japanese MMA fighter Kotetsu Boku.