The Winter Olympics are right around the corner - this year being hosted in Vancouver, B.C. Below is a picture of friend, alpine skier for the Japanese team: Akira Sasaki.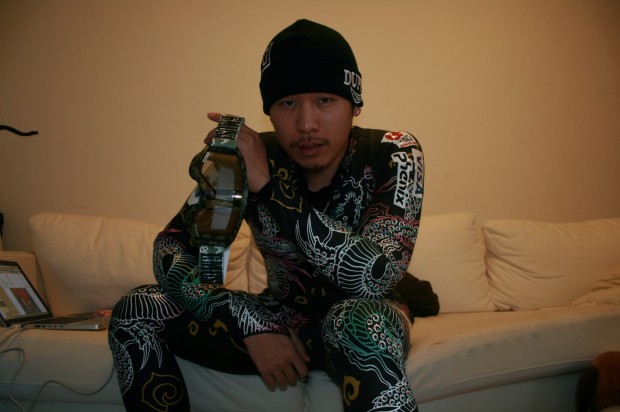 His suit was designed by tattoo artist Akilla of the Horitoshi family.

You can check out Akira Sasaki's website here and if you are a skier or snowboarder then make sure you visit the "Emusi Official Website" where you can find goggles, hoodies, t-shirts, sweatpants and other winter sports related gear and fashion (JP only).