Tebori is a term used for hand poking tattoos in Japanese. It's the traditional way to tattoo and many Japanese artists, like the members of the Horitoshi Family in Ikebukuro, still do it today.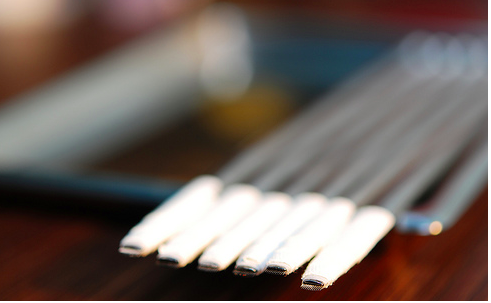 Here is a short clip of traditional Japanese Tebori technique done by my good friend Akilla a.k.a. Horiyamato of the Horitoshi Family.
The sound that the needles make when they poke the skin is distinct. It doesn't hurt as badly as a conventional tattoo machine…but some may argue that point.
Read more about tebori tattoo in Tokyo whenprofessional MMA fighter Kotetsu Boku of "Krazy Bee Gym Tokyo" gets a tattoo of a spider web on his elbow.