I've done a lot of talking about the Horitoshi family and now I'd like to introduce another artist from the same crew - Horimitsu.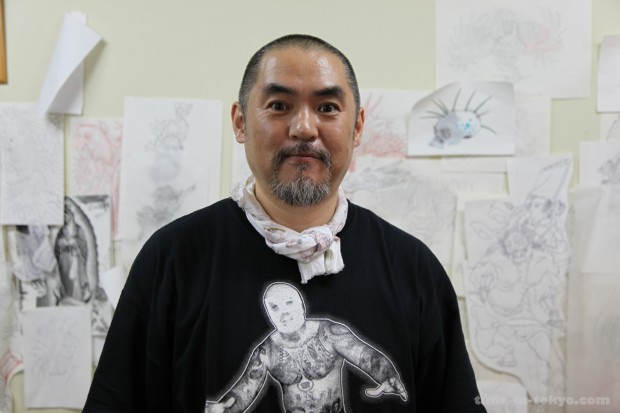 Horimitsu has been tattoing for 13 years using a combination of both traditional and modern techniques. Sometimes he chooses traditional hand poking known as tebori, and other times he uses the machine. He opened his shop, Honey Tattoo, in 1999 in Ikebukuro - the same building as Tattoo Soul's Akilla.
Horimitsu shows all of his work on his blog which is updated daily.
I recently asked Horimitsu san to touch up my chest. I hate to ask a great tattoo artist for a touch up… but Horimitsu is very cool and he didn't seem to mind at all.
I found this video on his website. I saw Horimitsu tattooing so I thought it was something he made. It turns out that it's John Mayer's - awesome!