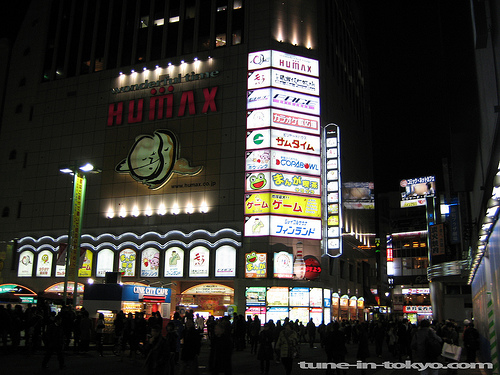 Shooto: GIG Tokyo Vol. 2 on 4/19
Where: Shinjuku Face (JP only) 7th Floor
- in the heart of "Kabukicho" Tokyo's bustling entertainment and red-light district.
Doors open: 5:30 PM
Event Begins: 6:00 PM
General Admission: 6,000 JPY
more info at the Shooto Website (JP only)

Matchups:
Issei Tamura (unanimous decision) vs. Hayate Usui
Sakae Kasuya vs. Daisuke Ishizawa (KO kicks)
Toshimichi Akagi vs. Fumihiro Kitahara (draw)
Kenichi Sawada vs. Junji Ito (rear-naked choke)
Yuta Nezu (unanimous decision) vs. Makoto Yamauchi
Haruo Ochi (TKO) vs. Seiji Akao
Atsushi Mochizuki vs. Tomokazu Sato (unanimous decision)
Main Event:
Issei Tamura of KRAZY BEE, who won last year's Rookie Tournament, takes on veteran Hayate Usui.
Shinjuku Face is a small venue that seats about 300 people. Lately Face has been used more often than the other venue, Shimokitazawa Town Hall, which was the Shooto venue of choice a few years ago.

Beer / Shochu 500 JPY and soft drinks 300 JPY

One thing that's not cool about Shooto is there aren't any ring girls. So you have to settle for this shot of these two guys instead.

Issei has a huge, Japanese patriotic tattoo on his back.



Both fighters came ready to scrap. It was a pretty even fight but Issei landed some hard punches and got his opponent's back a couple times after going for takedowns.

Issei won by unanimous decision to improve his record to 4-0. He's built like a tank for a 145 pounder (65 kilo).

After the event Akilla and I went to eat with Norifumi "Kid" Yamamoto and his Krazy Bee fighters. We had some good yakiniku and 'nabe' (hot pot) at a Korean restaurant in Shin Okubo which is walking distance from Shinjuku Face. Photo taken by Akilla.