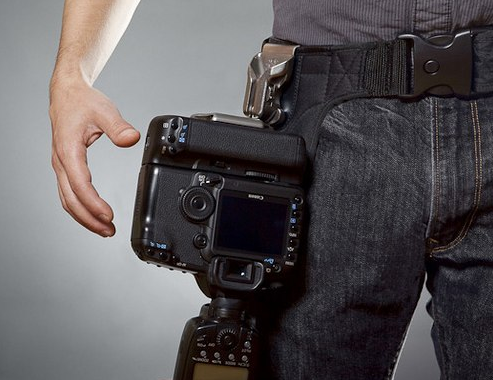 Take the weight of your DSLR camera off of your neck and put it on your hip. That's what the Spider Camera Holster allows you to do. The SpiderPro kit that includes a $85 steel Spider Holster, $30 Spider belt, $7 pin, and $25 mounting plate (each sold separately).
I just bought one online and I'll write the review once it arrives. Visit Spider Holster for more information or to buy it on a whim like I did.
Interested in DSLR camera accessories? I use the Canon 5DMKII but most of these cool toys can be used with any DSLR.