UPDATE - RUTHLESS TOOTHLESS was not released in Japan as planned in 2009
———-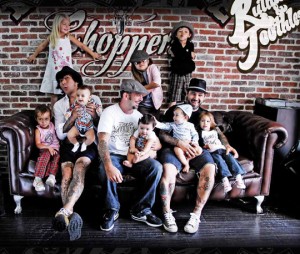 Initially consisting of infant and toddler clothing, the line has grown to cover nearly all aspects of childhood. The concept of Ruthless & Toothless came about when several cast members added the title of "parent" to their resumes.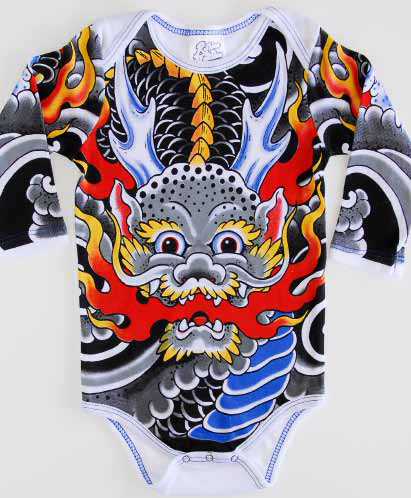 The Ruthless & Toothless collections boast distinguishing original tattoo-styled artwork from the talented artists themselves. As such, the product lines will gradually be introduced through limited releases. After the initial launch of the infant and toddler line, more clothing for a wider range of ages will be available as will bedding sets, toys, wallpaper, furniture, diaper bags, computer and phone covers, trash cans, bathroom sets, strollers, children's books, lamps, pacifiers, bottles and a limited maternity line.
"As new parents, when my wife and I started looking for cool things for the baby, we just didn't find a lot of stuff that was 'us'" said co-founder Darren Brass. "In talking to all of our friends and even fans worldwide, they all felt the same. People wanted more, and we just saw the opportunity to provide more to them." Fellow cast member and parent Yoji Harada added "being able to do something like this for our kids, it makes us all feel good. The whole project's personal."
Socially connect with the Ruthless & Toothless gang on Facebook by joining their group.