This Saturday's Shooto MMA event will be held at Shinjuku Face (JP only) in Kabukicho, the entertainment and red-light district in Shinjuku, Tokyo, Japan. There's a line-up of young, talented fighters who will be making their Shooto debut. If successful in Shooto these fighters will have a chance to fight in Japan's elite mixed martial arts organization, DREAM (JP only), the sister organization of K-1 kickboxing.
Keep your eyes open for Ganjo Tentsuku of Enson Inoue's PureBred Omiya Gym.
Doors open: 5:30 PM
Event Begins: 6:00 PM
General Admission: 6,000 JPY
more info at the Shooto Website (JP only)

Scheduled Fights:
Ganjo Tentsuku vs. Kenichiro Togashi
Komei Okada vs. Shinobu Miura
Junpei Chikano vs. Yohei Ohta
Norio Tokuhis vs. Koji Nishioka
Yuki Yasunaga vs. Yoshihiko Matsumoto
Yasutaka Ishigami vs. Yuya Kaneuchi
Shinya Murofushi vs. Takeshi Sato
Hisaki Hiraishi vs. Koichi Taguchi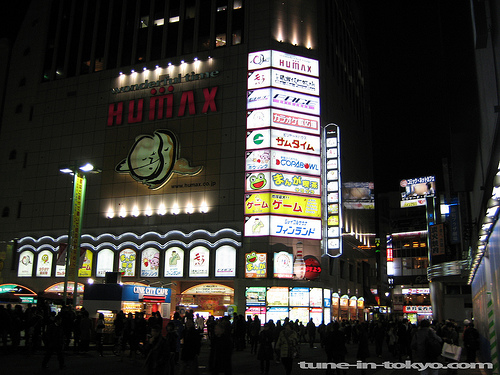 Shinjuku Face in Kabukicho (Shinjuku, Tokyo) 7th Floor




Notes about Shooto:
Karl Gotch is one of the most important figures in the development of shoot wrestling or 'Shooto'. It was Mr. Gotch's tour to Japan that set the stage for the birth of shoot wrestling. Gotch gained legendary status in Japan, earning the name of Kamisama, or 'God of Wrestling'.
Karl Gotch excelled in amateur wrestling and experienced a very big breakthrough in his career by competing as Charles Istaz for Belgium in the 1948 Olympics in both freestyle and Greco-Roman wrestling. Gotch also trained in the Indian martial art of Pehlwani. This training led to Gotch's regime of calisthenic bodyweight exercise, which were used by Indian wrestlers and other athletes to build leg endurance and strength. He also adopted other Indian exercises, such as the bridge, Hindu squats, and Hindu press ups in his wrestling. Gotch's philosophy was later passed on to several of his students.
This is a brief introduction to Karl Gotch. One of his students and dear friend of mine, Laren Grey Umphlett, is working on an article about Karl Gotch which will be posted here shortly.
I met Laren over 10 years ago in a Miami Beach gym when MMA was not a mainstream sport. Laren invited me to spar and I quickly realized, after being submitted time and time again, that I wasn't nearly as tough as I thought I was. It was the beating that I took on that particular Saturday afternoon that got me hooked on martial arts for life. I trained with Laren at South Florida Boxing & MMA Gym for a couple years until I departed to Japan in Feb. 2000. I look forward to hearing about Laren's experiences with the legend, Mr. Karl Gotch.