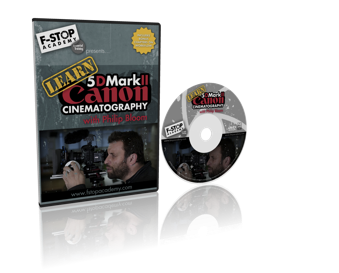 I'm a big fan of Philip Bloom's work - he's a UK based cinematographer who's been following his passion as a career for the past 20 years. I respect that!
I read his blog whenever I get a chance because it's full of information about shooting video with various pieces of gear such as the 5D, the 7D and the Panasnic GH1.
Bloom's latest project is an instructional DVD about the Canon 5dmkII which I just so happen to own and adore. Why? The video is simply amazing. Did you know that "TV Asahi Now Using the Canon 5D MK II as a Primary HD Camera." That's bigtime!
But for me, coming from a broadcast video background, DSLR stuff is a little confusing. Being the gearhead that I am I picked up Philip Bloom's DVD so I can get a full understanding of the camera. Hopefully I'll get off my ass soon to shoot the short that I've been talking about forever.
If you'd like to check out the DVD then here's the link.