Walking around downtown Vancouver, Canada just days before the Olympics are scheduled to begin there was quite a buzz around town. While most of the people we encountered were enjoying the spring-like weather and Olympic atmosphere, some had a different agenda.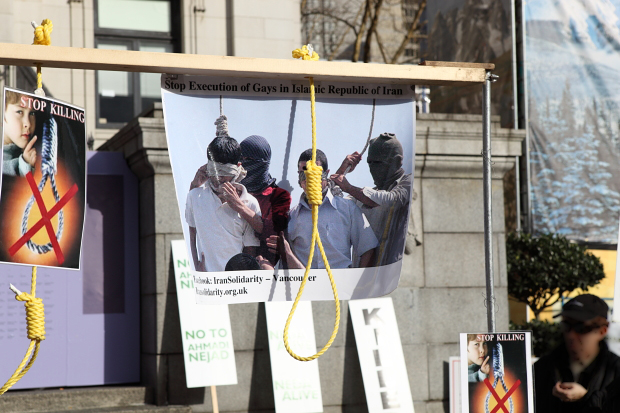 A large group of demonstrators hit the streets to protest the planned executions of nine people accused of involvement in post-election turmoil.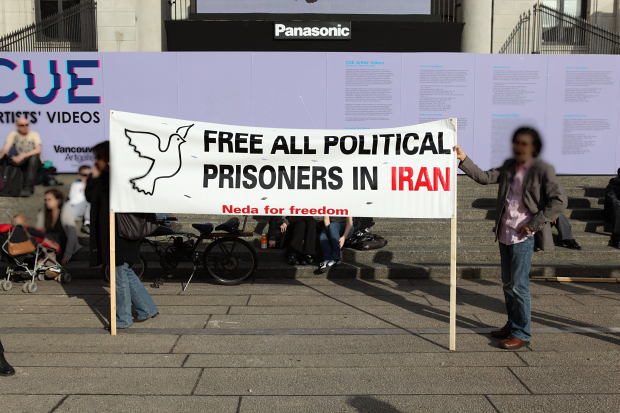 A man's voice echoed on a loud speaker as protesters marched holding signs reading, "Free all political prisoners in Iran," and, "Down with the Islamic Republic of Iran."
They condemned the execution by hanging of two people in connection with the unrest that erupted in the wake of the disputed presidential vote in June last year. Nine more are scheduled to hang.
According to the Tehren Times: Marjan Kalhor will be the first ever Iranian woman athlete who is to take part in the Winter Olympics. Iran will participate in the prestigious 21st Winter Olympics with three men and one woman athlete. This is a good opportunity for the protesters to reach a global audience.
Do you think it's acceptable for people to be killed for opposing the government? How can you help?