It's the end of the year and looking back… it was a good one.
What's the goofiest, weirdest or most surprising thing someone has bought through one of your affiliate links on Amazon?
I was browsing through my Amazon Associates reports yesterday to see what items were sold and here's a list of some of the odd items I saw - (note: the following links are all affiliate links):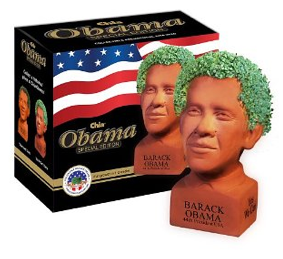 1. Chia Obama Handmade Decorative Planter, Determined Pose - contains: handmade pottery planter; Chia seed packet for 3 plantings; convenient plastic drip tray; planting and care instruction sheet.
2. Tamgao Japanese Egg Omelette Sushi Roll Cufflinks w/Gift Box - These links measure 1 3/4″ x 3/4″ and are made with matte finish rubber. Each link is set in a Silver bullet back setting.
3. Valentine's Day-I Love You Egg Shaper - You could say "I love you" with a diamond ring or flowers, but why be like everybody else?
4. Tenga Lip Service 8.0 Male Masturabor Sex Toy Kit - after a hard day of work what more could you ask for?
5. Japanese Man Wig - Sumo to Samurai - (5 of these sold the week before Halloween!)
6. Gemmy Inflatable Big Animal Head Bull Costume for Adult - (also sold a few of these right before Halloween)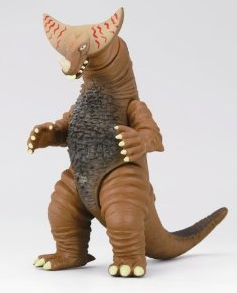 7. Ultraman Kaiju Ultra Monster Series #2: GOMORA - Ultraman Kaiju Ultra Monster Series #2: GOMORA. "Ancient Monster" soft vinyl toy action figure from the Japanese TV series "Ultraman". Welcome to the wonderful world of Ultraman Kaiju, the amazingly varied and colorful monsters that populate the many Ultraman TV series and movies that have been produced in Japan over the years.
8. Primos Ninja Cotton Full-Hood Face Mask - Mossy Oak New Break-Up - The ultimate mask for both comfort and concealment, our cotton masks feature form-fitted eye, nose, and mouth opening, as well as an elastic band to hold the mask in place without slipping.
9. Vampire Bite Temporary Tattoo Pack - Two Pair of Bite Tattoos per Pack. Get bitten with these amazingly realistic vampire bite temporary tattoos!
10. Russian Criminal Tattoo Encyclopaedia Volume I - Skulls, swastikas, medieval knights in armor, daggers sheathed in blood, benign images of Christ, sweet-faced mothers and their babies, armies of tanks and a horned Lenin: these are the signs by which the people of this hidden world mark and identify themselves.
If nothing else, this list should prove the power of getting people in the door at Amazon will surely build your income.
What's the goofiest thing you saw bought on Amazon via your affiliate links in 2010?
Did you make a decent chunk of change via your affiliate links?