Japanese Fast Food Burger Joints are going toe-to-toe, battling for turf with their over sized belly bombers. The burgers pictured below, including the whopping New York Pizza Burger by Burger King, were recently added to the menus of these Japanese fast food giants.

McDonalds - Texas Burger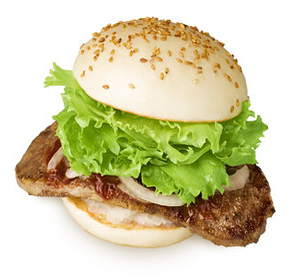 Lotteria - Hamidashi Steak Burger

First Kitchen - Nikomi Hamburger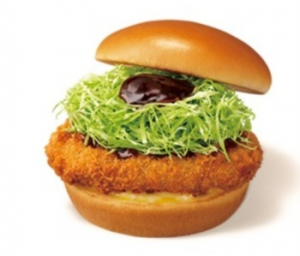 Mos Burger - Korokke Burger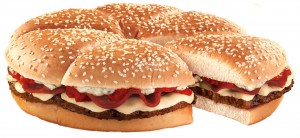 Burger King - New York Pizza Burger
The NY Pizza Burger was released in Japan after the calorie bomb debuted in the USA with positive feedback.
Japan's NTV News takes a look at the latest fast food burger craze to hit Japanese fast food chains, including the five burgers mentioned above.