Ladies and gents - feast your eyes on the coolest car ever made… an exclusive vehicle for the Japanese domestic market, the Toyota Century (JP only). Production of the Century began in 1967 and the model received only minor changes until a redesign in 1997. The car pictured here is a 1997 model.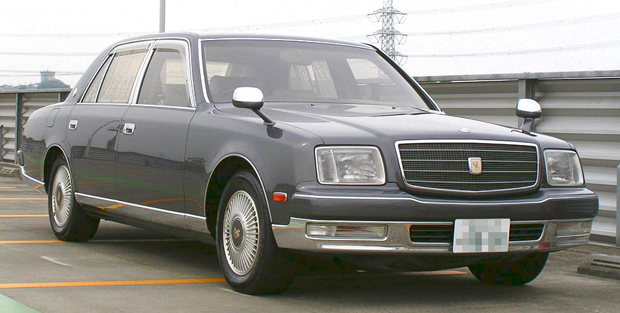 The Century was Toyota's most luxurious model at its inception in 1967, and maintained this status throughout the 20th century. Today, it is positioned above the Lexus lineup, and remains the most luxurious and prestigious model in the Toyota lineup.

I've had my eyes on the Century for quite some time and I window shop on Yahoo Auction regularly. Now that I have a parking space I don't have to worry about where I'm going to park the car. So I'm ready to pull the trigger when I spot a good deal.

The 2nd generation has some very nice extras. The rear seats recline and the front passenger seat has a fold-down center section so that a passenger in the back may stretch his feet forward. The rear seats are also equipped with a massage system! No wonder why the Century is favored car of the Japanese Yakuza. Totallly gangster.

Here's a pic of a 1990 Toyota Century. As you can see the shape is quite different from the 2nd generation design which began production in 1997. The taillights on the 1st generation are more boxy and the rear end is a little longer.

I swiped some of these photos from Yahoo Auction and Wikipedia…and I took some text from Wikipedia because I couldn't have said it better myself.