Vegetable Curry is simple to make and it's Mmm Mmm good. It's pretty much the same as cooking any other stew so let me break it down for you.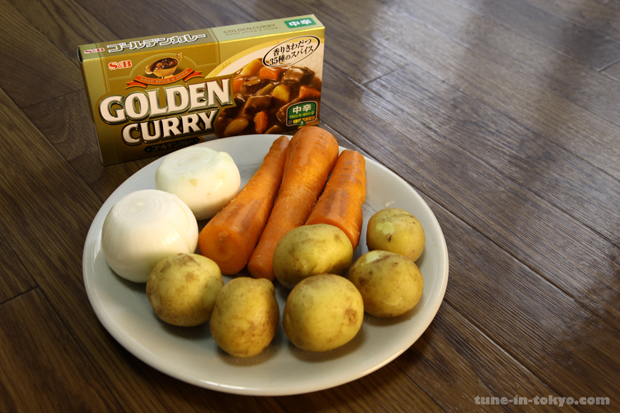 Basic ingredients include carrots, onions and potatoes and curry mix. I used S&B Golden Curry (medium heat). You can put some meat in there too if you want.


The key is to cut all of the veggies the same size so they cook equally through. Throw them in a pot and saute lightly. I threw in a few small pieces of pork which really got the party started.


Add water that just about covers everything. Bring it to a boil and then simmer until the veggies are soft.


Then add the curry. For this amount you should only add half of the box shown above. Make sure it completely dissolves but don't mash up the veggies!


Simmer on low heat and be careful not to let it burn.


Serve with white rice and a little Shichimi (Chili Pepper).
Enjoy!