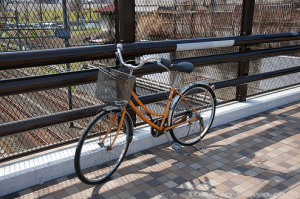 I'm usually the suspect when it comes to stealing the bikes in these parts. I've been stopped and interrogated on the ride you see pictured here more times than I can remember.
To my dismay my bike was stolen yesterday… and this is no false alarm. I had a scare last month but that was just because I forgot where I parked it. This time it's for real and if I catch the person who is pimping my bike there will be hell to pay.
Without my bike it's going to be extremely difficult to pick up on Japanese chics :)
Whoever and wherever you are… Mr. bike thief… I will find you.
Everyone is a suspect.