Shooto
November 23, 2009
JCB Hall, Tokyo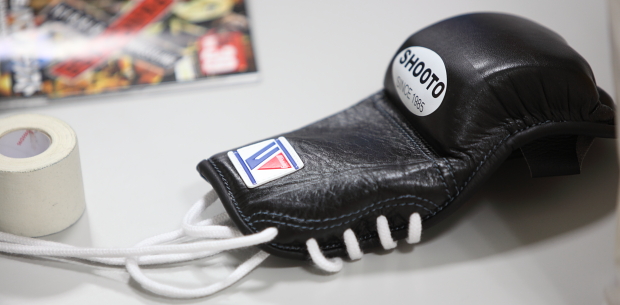 Shooto Flyweight Championship
Noboru Tahara vs. Rambaa Somdet (No. 6 FLW)
Ryuichi Miki vs. Masaaki Sugawara
Gustavo Falciroli vs. Issei Tamura
Shiko Yamashita vs. Takuya Wada
Kotetsu Boku vs. Yukio Sakaguchi
Mamoru Yamaguchi vs. Kiyotaka Shimizu
Megumi Fujii vs. "Windy" Tomomi Sunaba
So Tazawa vs. Shuichiro Katsumura
Yoshihiro Koyama vs. Tetsuji Kato
Daisuke Sugie vs. Paolo Milano
————————-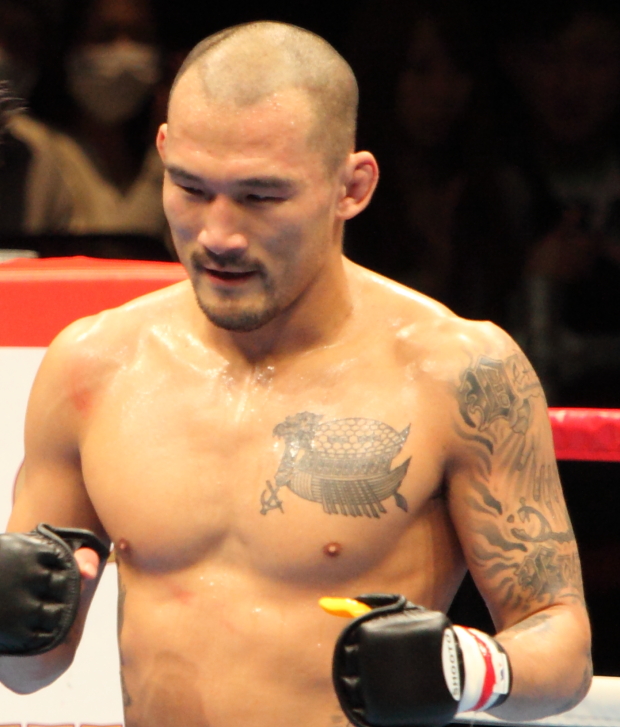 Congrats to Kotetsu Boku! He pulled off a win after getting knocked down early in the first round with a straight right, took a bunch of punches to the head on the ground, gave up his back and nearly got rear naked choked.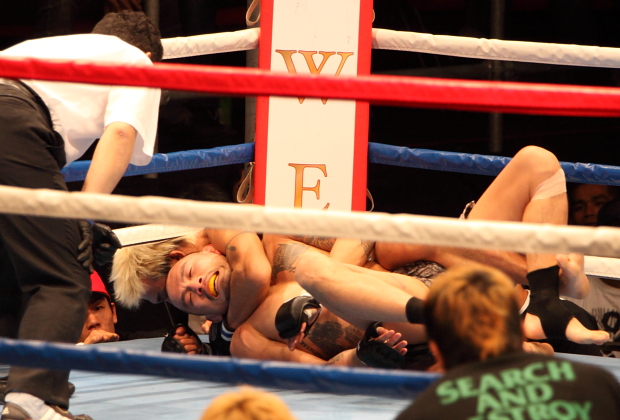 He somehow managed to escape, got to his feet and knocked Sakaguchi out with a nasty left hook. The dude was out like a light!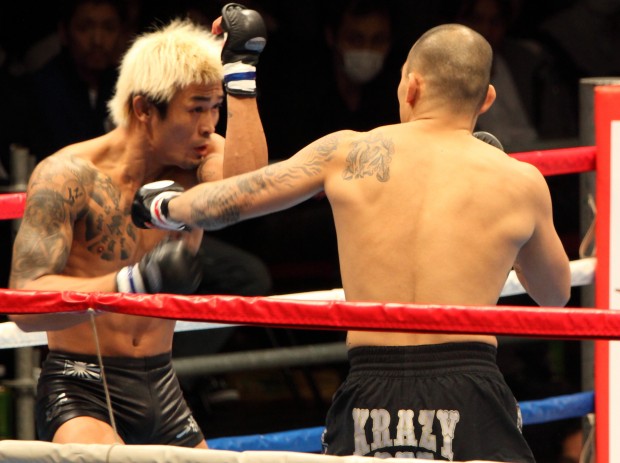 Also congratulations to Krazy Bee fighter Issei Tamura for his victory today.