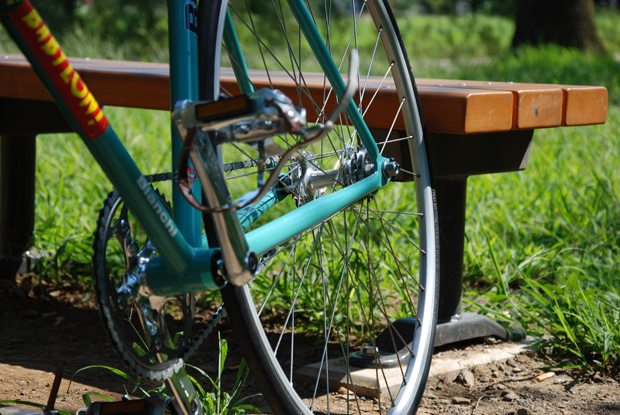 Just about everyone of my friends has one… so after my mama-chari got jacked last month I figured it was a good time to make the move to a fixed gear bike.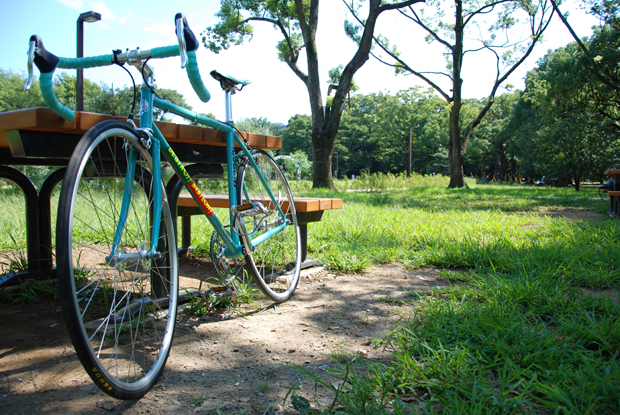 I got a Bianchi which is supposed to be a decent ride. I'm a beginner so it will do for now. I'm keeping the brakes on until I'm up to speed on stopping without them. One thing for sure - I'm swapping out the stock handle bars ASAP!
For more fixed gear related reading make sure you check out Jerome Sadou's, "Fixed Gear and Life from Japan." He posts lots of interesting "fixie" pics and info.