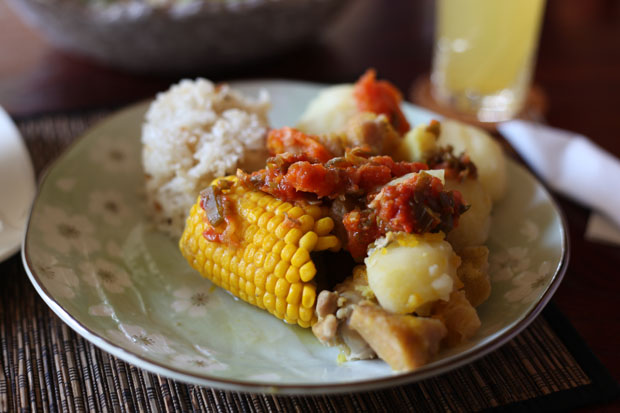 I made some friends at the Colombian Independence Day Festival and they invited me to lunch the other day. I haven't had real Latin American food since leaving Miami so I can't tell you how happy I was to eat real Colombian home cooking - Sancocho Tolimense!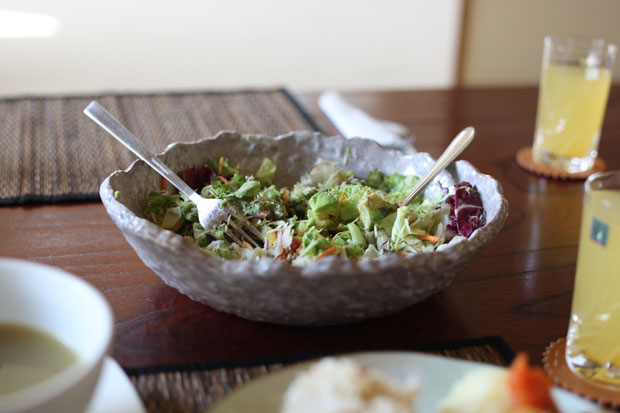 The salad was simple but delicious. Mixed greens, vinaigrette dressing and… avocados. I love avocados :)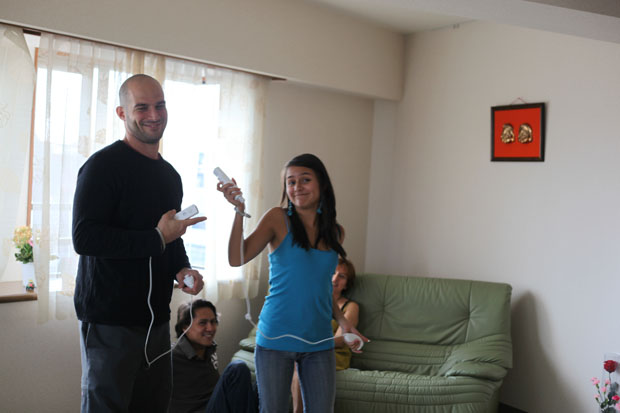 After the meal I was challenge to a boxing match on the Nintendo Wii.
I tried my best but I had no chance against the home team.
I took a beating in baseball, bowling and boxing… but I managed to walk away with a single victory. We had a good time and I look forward to hanging out with my Colombian friends again.
Gracias por su hospitalidad!!
For more info about the Colombian community in Japan please visit the Embassy of Colombia in Tokyo homepage.