From Jan. 19th 2011 Tokyo convenience stores will begin selling Kirin's newest beverage - Canned Coffee with Alcohol or "Yoru Cafe" which, in Japanese, means Night Cafe.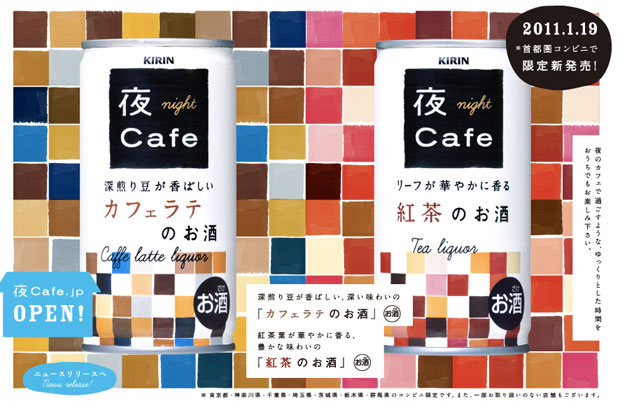 Whoa whoa! - "add a little whiskey to your coffee kind sir?"
You never know what you might find in a Japanese vending machine!