Australia here I come!!
I'll be attending the "Crazy A.I.T.S" (Australia International Tattoo Show) on November 2nd, 3rd & 4th, 2012 at the Hilton on the Park Melbourne.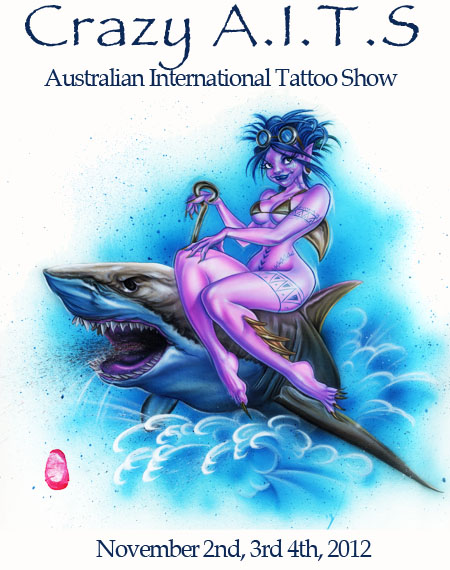 Crazy AITS! (Australian International Tattoo Show) - 88 booths. Top artists from Australia and across the world meeting to exchange art, tattooing, camraderie and to celbrate tattooing with our friends in Australia is our goal!
Check the Crazy A.I.T.S. website to find out which artists are attending!
To book an appointment please contact me in advance.